What is a pallet bed frame? Essentially, it is a frame made of wood placed below the mattress that elevates it and keeps it from touching the floor. If you plan to use pallet wood as a bedframe material, check its stability and ensure that there are no pests, cracks, rot, or mold on the wood.
Aside from this purpose, this versatile piece of furniture can also be used for storage and decoration. Check out these gorgeous wood pallet designs and be inspired to work on your own DIY project!
1. Wooden Bed Frame and Headboard
If you want a warm and cozy bedroom, paying attention to the materials and looks of the furniture inside is essential. A gorgeous wood pallet headboard and bed frame can give your space this effect. 
Stack together wooden pallets side by side to create a bed that is not only aesthetically appealing but also comfortable to lie in. Painting the pallets with wood varnish for the desired effect. 
You can make it seem even more comfortable by using a bed or a mattress that is smaller than the bed frame. A wide headboard can be used as a shelf for your trinkets, photographs, and more. By placing warm lamps on both sides, you can make the pallet wood glow beautifully.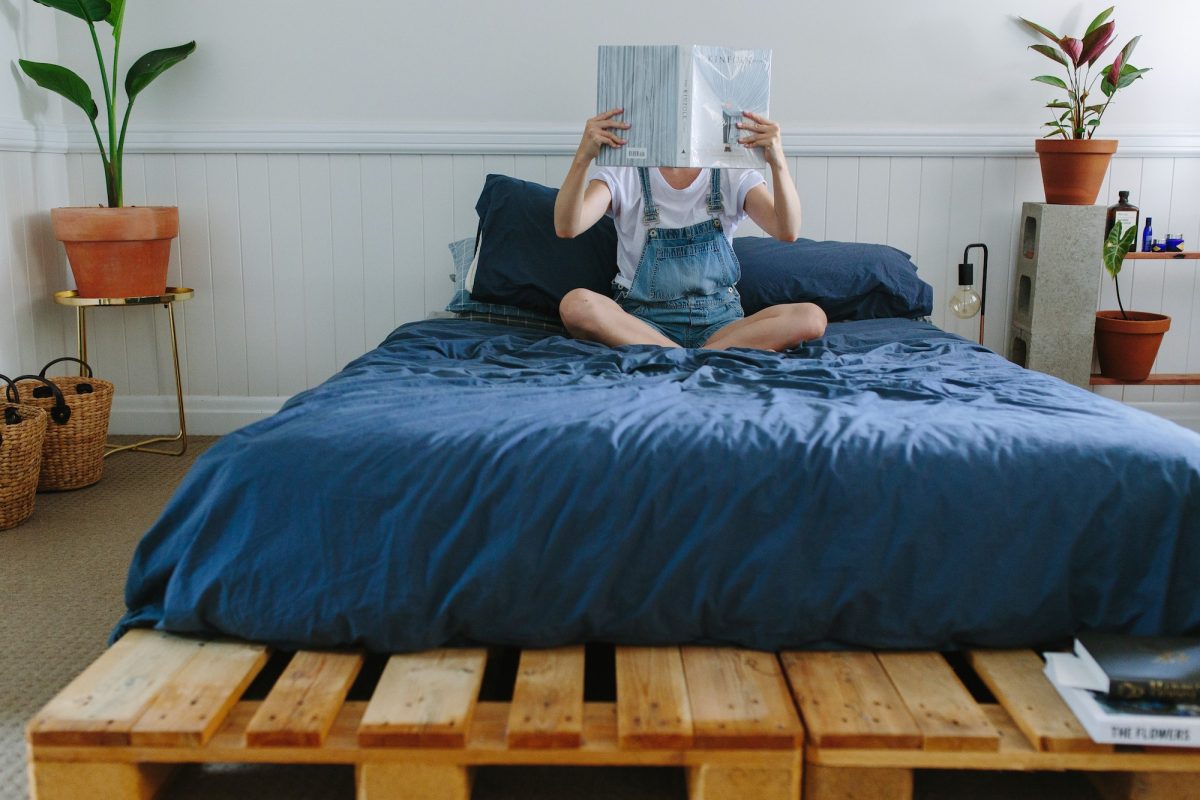 2. Boho-Chic Pallet Bed Frame
Do not limit yourself to a bed frame made of wooden pallets. You can also stack it with a wooden pallet planter and headboard for a uniform look! Keep the planters at the sides of your headboard and add plants to them.
This makes your bedroom feel more alive and natural. The wooden material of the pallets goes well with greenery. They can also provide contrast based on the plants you choose.
3. Narrow Pallet Bed Frame
If you have a single bed, you should cut a section of the pallet into narrow and small pieces for a minimalist look. This is ideal if you do not have much space in your bedroom. The wooden material of the pallet adds a rustic touch, but it will not overwhelm the rest of your room's aesthetic.