We just cannot get enough of pallet woods! As a material, it is so versatile that it can be used for beds, chairs, tables, and shelves. Its strength is also commendable, making it ideal to hold up heavy weights. Have we mentioned how lovely their natural grain is?
These qualities make it perfect for use as personalized signs inside the house. They are perfect if you like a rustic quality to your home décor. Take a look at these pallet signs and be inspired to create ones on your own.
1. Wood and Twine
For this project, you will need pallet wood and strings. Wood and twine look great together, but make sure that the colors are different so that the lettering or design will still be visible.
Use three smooth pallets and smooth their surface before you add the string. Dip the twine in white glue or cooked cornstarch to make it hard and perfect for arrangement on the wooden surface. Use hot glue to attach it once you know what you want it to say or look like.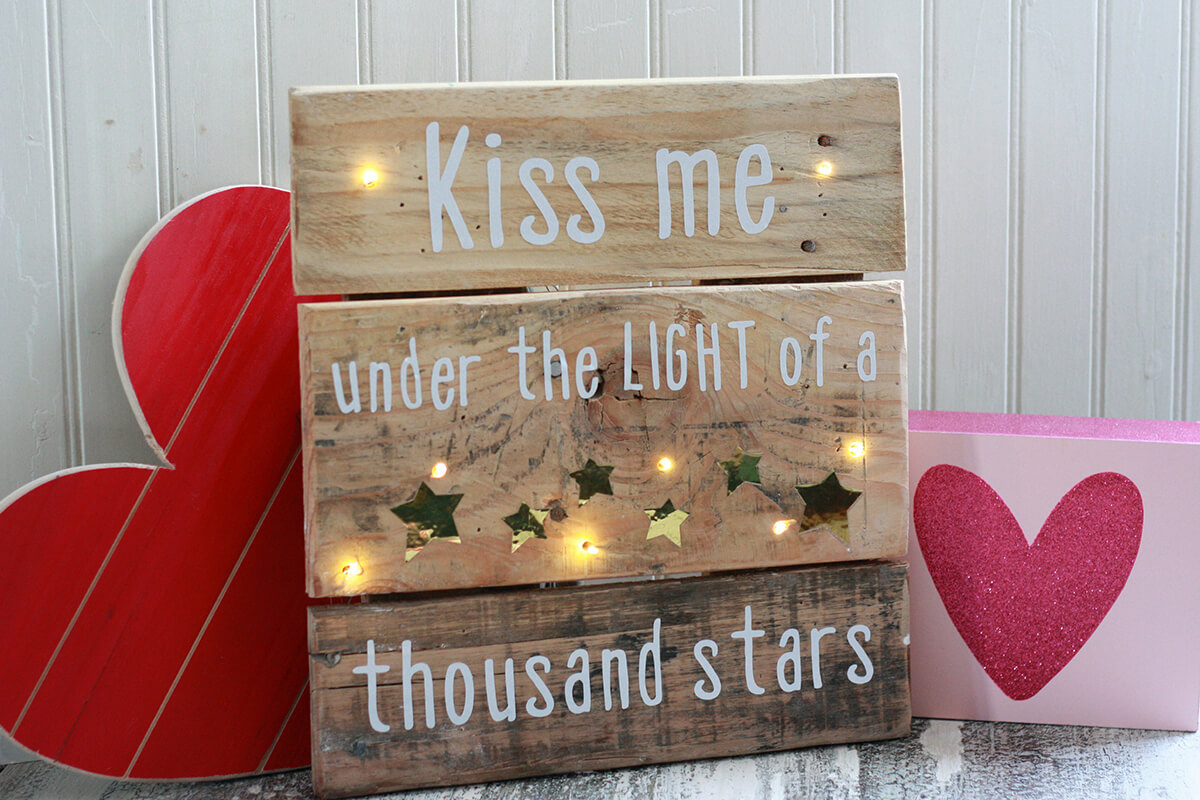 2. Wood and Wreath
If you are looking for unique Christmas decorations, why don't you make them yourself? You can make a sign for the holiday with a wood pallet and a wreath.
It is a cool idea to add the wreath all by itself since it can contrast with the wood grain of the material. However, you can also use it with painted letters and substitute the wreath for the O's instead!
3. Pallet Wood Letters
This idea requires more time and effort, but it is worth it. Cut letters out from wood using two pieces of pallet wood to form chunky letters. This can be done by carefully measuring and cutting the material with a saw or jigsaw blade.
A jigsaw blade is ideal since it lets you make any shape and cut several pieces of wood in one go. Do not forget to stain and varnish the wooden material before you put the finished product on display for a polished look!