Don't you just love scoring a great item at a yard sale? Yard sales offer a great way to score a bargain on all kinds of things, from comics to gadgets to hand tools. All you need is a pair of good eyes and a polished instinct to know and pick good quality items from the rest.
This guide should help you assess whether a secondhand hand tool should go home with you or not.
Factors to Consider when Shopping for Secondhand Hand Tools
You need to assess the quality of used hand tools before you purchase them. It can be an unpleasant experience when they turn out to be useless or need a costly repair. When that happens, you would think that you have been better off not buying them.
Buying secondhand can help you save, but only if you receive something of good quality in return. Consider these factors before paying for used hand tools:
1. Corrosion
Tools are prone to rust, so always check for corrosion. If there is rust, check that it is surface-deep only. In this case, you just need to clean it at home. Leave the tool behind if rust has permeated and affected the working surface.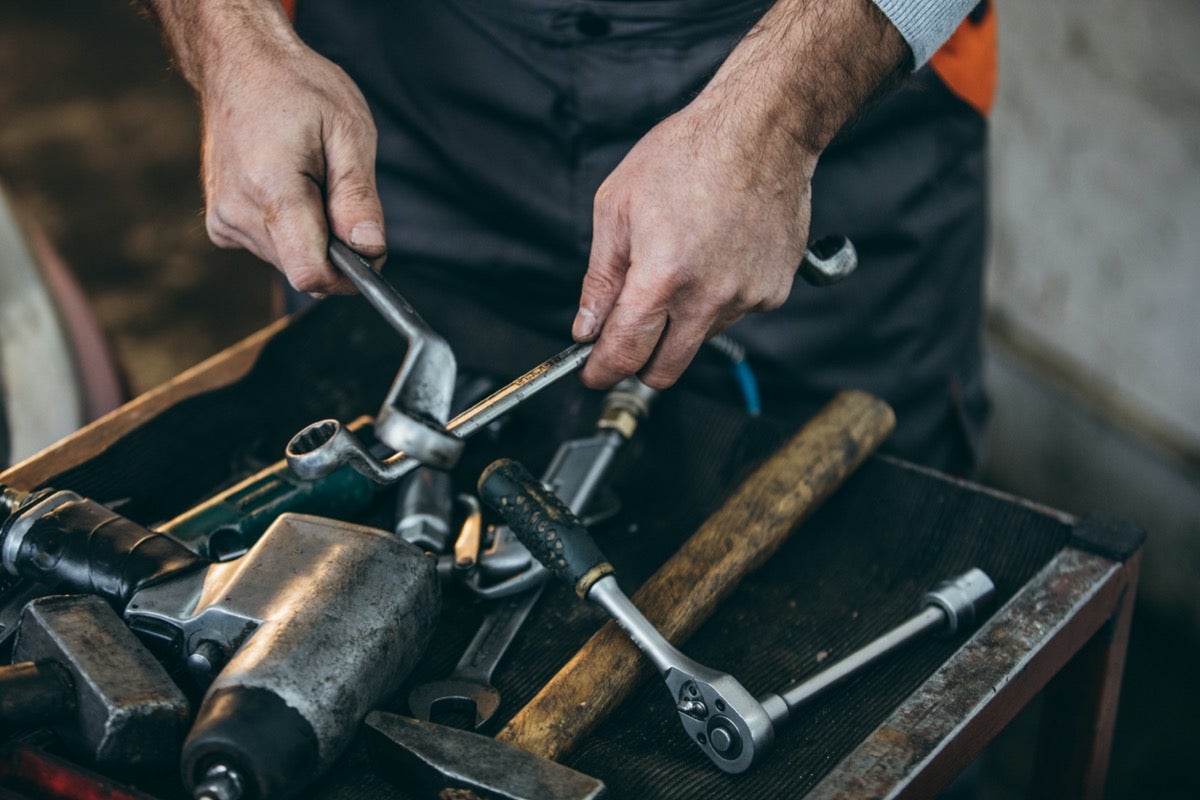 2. Wood quality
Aside from the metal, any wood component should also be usable. If it is broken, it should be reparable or replaceable. Keep an eye out for rot, flaking, and splintering edges. Weigh whether the effort to repair them will be worth it.
3. Working edge quality
Working edges, which come in contact with wood, should have no chips, cracks, or damage. Slightly worn-out edges of chisels can be sharpened. However, saws are more complicated since they have serrated edges with many small grooves.
4. Additional components
There are hand tools with extra implements in the form of chuck eyes, levels, and sharpening stones. You should look up any tool you like to see if there are missing accessories. It is fine if you can easily replace the missing parts on your own. However, it defeats the point of buying at a yard sale if they will be costly to replace.